Distinguished Alumni Award Recipients
2016 - Vinay Ruparell '80
As both an STS alumnus and parent, Vinay has demonstrated great leadership in building alumni programming, recruiting volunteers, invigorating events, and profiling STS alumni within the School. He has served as a member of the Alumni Association Executive Committee (2006 – 2012) and as the Class of 1980 Representative (2000 – current). In addition to being a tireless volunteer, Vinay has a long history of donating to the School to enhance teaching and learning. He is committed to 'paying it forward' for the benefit of future generations of STS students by giving time, talent and treasure. Vinay puts 'family-first', while remaining active in the outdoors and supporting many community initiatives. Watch Vinay's recognition video here.
2015 - Chris Shopperly '80
As an alumnus and parent, Chris's passion for STS is evident in his numerous contributions. Chris recognizes how important alumni are to the future of the School; as Alumni Association President from 2005 to 2007 his vision helped revitalize alumni engagement. A valued Governor on the STS Board since 2005, Chris serves as Vice-Chair of the Board, Chair of the Building and Grounds Committee and Chair of the Campus Rejuvenation Committee. Chris is passionate about the country setting and his stewardship of the STS campus expansion is helping STS realize its vision as an extraordinary 21st Century learning community. As a role model for his children, Chris lives the School's motto: Nil Nisi Optimum. Watch Chris's recognition video here.
2014 - Richard Lindseth '73
Richard's service to both STS and the community has indeed been exemplary. As a leading and innovative architect, Richard has been recognized for his creative and imaginative designs in Calgary, across Canada, and internationally. In addition to his demanding professional life, Richard has continued to demonstrate his enduring support for STS, serving as a member of the Board of Governors (1986 – 1992) and President of the Alumni Association (1987 – 1989). He also gives his time as a mentor to STS alumni pursuing careers in the architectural profession and has spoken to our students on multiple occasions about the benefits of an STS education. Watch Richard's recognition video.
2013 - Gretchen (Cross) Thompson '78
This Strathcona-Tweedsmuir School alumna is a member of a four-generation STS family, and has worn many hats in her 40-year history with STS – as a student, alumna, parent, President of the STS Alumni Association, Board Chair, and STS Foundation Director. In all of these capacities Gretchen has modeled the school's motto "Nil Nisi Optimum", and has contributed "nothing but her best" to the growth of STS through her leadership, generosity, time, and energy. Amidst Gretchen's vast professional and volunteer commitments, she has remained loyal to STS. She continually demonstrates her dedication to the school and its community, as well as its continued success in the future.
2012 - John Francis '47
This Strathcona School for Boys alumnus and Strathcona-Tweedsmuir School (STS) parent in the 1970s is very much a part of the historical fabric of STS. He was a strong advocate for the merger of the founding schools and the relocation to the country campus, and was influential in maintaining an emphasis on sportsmanship, nature and outdoor education. He served on the Board of Governors from 1972-79 with a term as vice-chairman. In early days, he formalized communications within the STS community with the creation of the alumni magazine STS Trends. In 2005, John also made a significant editorial contribution to the published history in celebration of the School's centennial.
2011 - Janice Heard '75
Janice and her siblings grew up on the STS campus, embracing 'everything STS.' Her daughters were the first of a handful of three generation families to attend the School. She served on the STS Board of Governors from 2001 to 2004. Janice and her husband Bruce McFarlane have been generous contributors to athletics, student financial assistance and other STS priorities. Janice has volunteered tirelessly both locally and internationally in developing countries such as Laos and Uganda and continues to distinguish herself professionally and in her community by demonstrating the STS motto: Nil Nisi Optimum.
2010 - Fred Mannix '56 and Ron Mannix '62
The Mannix family's connection to Strathcona-Tweedsmuir School stretches back more than 60 years. Both Fred and Ron are Strathcona School for Boys (SSB) alumni who have continued to show their loyalty to the School over the years. Fred served on the Board of Governors during the transition years from SSB to STS. Ron also served on the board and led a committee to select an architect for one of the school's expansions. Both Fred and Ron lent their expertise to the STS Foundation and remain long-time contributors to  the School. In addition to their leadership roles at STS, 11 children from the Mannix family have benefited from an STS education.
2009 - David McDermid '57
This Strathcona School for Boys alumnus has shown his dedication to Strathcona-Tweedsmuir School for many years. He joined the Board of Governors in 1971 providing leadership as well as pro-bono legal advice to the School for 28 years. He was chairman of the board from 1988 to 1990, during which time he saw the successful implementation of the Student Enrolment Bond Program. David retired from the board in 1999, after which he continued to remain active in our community as president of the STS Foundation from 2001 to 2011.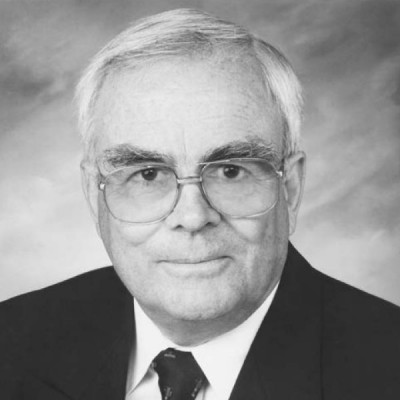 2008 - David E. Dover '48
David became a boarder at Strathcona School for Boys during World War II. He played a key role in fundraising to build the School on its current campus in the early 1970s. Over the years, David has shown his dedication to Strathcona-Tweedsmuir School acting as chair of the Board of Governors from 1972 to 1974 and then as one of the founding directors of the STS Foundation. His family's history continued at STS as all of his children attended the School.
2007 - Dr. Margaret (Marmie) Hess '34
This St. Hilda's alumna has lived a life exemplifying our mission – dedication to academic excellence, leadership in community and breadth of life experience. She earned her Bachelor of Arts degree and went on to become active in business and volunteering.   She has held positions on boards and committees including the Kananaskis Citizens Advisory, Glenbow Museum and Archives and was one of the first women on Calgary Stampede committees. Marmie remains a long-time supporter of Strathcona-Tweedsmuir School acting as the third president of the STS Alumni Association as well as an advocate for St. Hilda's and STS reunions.
2006 - W.A. "Sandy" Heard '46
This Strathcona School for Boys alumnus became Head of School in 1967. In 1971, he helped orchestrate its merger with Tweedsmuir: An Academic School for Girls, becoming the founding Head of the newly amalgamated Strathcona-Tweedsmuir School. He held that post for 12 years before retiring in 1983. Sandy dedicated his life to STS, creating many of our present-day programs including Outdoor Education and  the STS Agencies service program. All five of his children and five grandchildren have attended STS.
2005 - Donald A. Cross '47
This alumnus of Strathcona School for Boys is one of four generations of the Cross family who have attended the School. In that time, this family not only contributed to the establishment of Calgary as a city, but also acted as leaders in the Strathcona-Tweedsmuir School community. Donald facilitated the gift of 160 acres of land to establish STS in 1970. He also helped facilitate the 1978 school building development and served as one of the founding directors of the STS Foundation.
2004 - Steven F. Johnson '74
This alumnus, former parent and former member of the Board of Governors supported the Alumni Association and chaired the board's Development Committee. He was instrumental in establishing the Advancement Department at Strathcona-Tweedsmuir School. In addition, Steven's passion for STS led him to help secure the future of the School through the provision of financial aid, establishing the STS Family Bursary endowment in 2001.