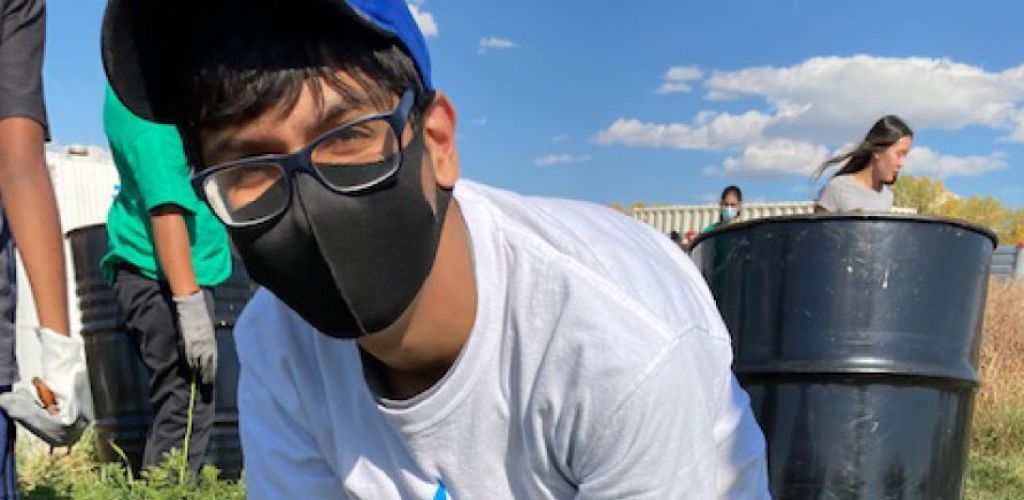 Inaugural Global Ismaili CIVIC Day
By: Hassan K. '25
"Fresh produce for all!" these words echoed in my head as I dug out carrots from the ground to add to the ever-growing pile of fresh veg next to me. My brother and I were among a group of 60 volunteers on CIVIC day helping to fulfill the mission of Grow Calgary to grow food and give it away to the hungry.
This fall, on the weekend of September 26-27, families from across the country volunteered their time to better the lives of others. This day is known as Ismaili CIVIC Day, a day where the Ismaili community comes together to put into action one of our core values: service to others, especially those less fortunate. As a Strathcona-Tweedsmuir student, as well as a member of the Ismaili community, being able to volunteer in a way that meaningfully impacts the wider community has always been important to me.
Ismaili CIVIC, which started on the 100th birthday of Canada, was special this year, because this year marked Global CIVIC Day. This year, Ismailis all around the world, not just in Canada, came together, aspiring to fulfil the centuries old tradition of "serving humanity, by rendering voluntary service, to improve the quality of life of the communities in which they live, regardless of faith, gender and background" (Ismaili CIVIC, 2021). In Canada, we set a goal to achieve 15,000 hours of community service through 7000 volunteers. My brother and I joined many other Ismailis to help Grow Calgary, Canada's largest urban farm, a non-profit organization which supplies organic produce to local agencies including Alpha House, the Calgary Women's Emergency Shelter, Inn From the Cold and the Drop-In Centre.
We spent a sunny Sunday with 60 Ismaili volunteers helping clean up the farm and pull carrots and other crops to feed the needy in Calgary. It was so much fun and we got to live the community's ethic of civic engagement and good citizenship, exemplifying Islam's core values of service, peace, compassion and care for the vulnerable. These are also ethics that STS supports so I hope you can join me for next year's Global CIVIC Day!