Governance
Outstanding programs at STS such as athletics, outdoor education and the arts continue to define the spirit of STS. Plays, musicals, concerts and the external recognition given to our students are a source of pride for the entire STS community.
The Board of Governors continues to focus on a proactive view to build on the proven strengths of the STS heritage and capitalize on new opportunities to develop our children as leaders, thinkers and individuals capable of taking their places in the world.
The Board is committed to continuous improvements to realize the STS motto of Nil Nisi Optimum - offering nothing but the best.
STS Board of Governors
Mr. Patrick Aherne
Mr. Patrick Aherne is the Vice President and Chief Audit Executive of Husky Energy. Patrick holds CFA and CPA-CMA designations and obtained his B.Comm from the University of Alberta. He and his wife Allison have two children, Tristan '25 and Elizabeth '27, who have attended STS since Grade 1. Patrick is a member of the Infrastructure and Risk Management (IRM) Board committee.
Ms. Jill Angevine
Ms. Jill Angevine is a Managing Director at Palisade Capital with over 25 years of investment and research experience.  In addition to her work in the investment business, Jill also serves on the boards of Tourmaline Oil Corp., Advantage Oil and Gas Ltd. and Chinook Energy Inc. Ms. Angevine is a graduate of the University of Calgary, having earned a Bachelor of Commerce and has earned the Chartered Accountant (CA), the Chartered Financial Analyst (CFA), and the Institute of Corporate Directors (ICD.D) designations. Jill and her husband Jay Simmons '85 are the proud parents of two children Kate and Kennedy '21. Jill is a member of the STS Finance Committee.
Mrs. Sorrayah Juma Bhojani
Mrs. Sorrayah Juma Bhojani runs her own family office focused on international and domestic private and public equity and real estate investments.  Sorrayah obtained her BA (Summa Cum Laude) from Princeton University in 1994; her JD from Stanford Law School in 2001; and is a member of the New York State Bar Association.  Sorrayah has worked at various multinational law firms including, Sullivan & Cromwell in New York City; Morrison & Foerster (MOFO) in San Francisco; and Allen & Overy in London, England, focusing primarily on derivatives and project financing.   Sorrayah has extensive volunteer experience having served on the Board of the United Way of Calgary and spent some time with the United Nations Development Programme in Nairobi, Kenya.  Furthermore, Sorrayah has experience with the Round Square, having attended Aiglon College, a boarding school in Switzerland and a founding school of the Round Square, for her Grade 6-12 years. Sorrayah and her husband, Ali '84, have one son attending STS, Aydin '22.
Mr. M. Bruce Chernoff
Mr.  M. Bruce Chernoff is a Professional Engineer with a Bachelor of Applied Science degree in Chemical   Engineering from Queen's University and is the President of Caribou Capital Corp, a private investment company with interests in energy, real estate and financial services. Mr. Chernoff is Chairman of Maxim Power Corp. and a director of several other public and private entities. Bruce and his wife, Dina, have three children: Lucas '19, Nyah '20, and Stella '22.
Mrs. Shelley el Baroudi
Mrs. Shelley el Baroudi is a Principal at MEB Retail Solutions, a position she has held since 2015.  In her role, Mrs. el Baroudi provides advice on brand building strategies, key customer promotional campaigns and innovative ideas to create consumer pull through for consumer products. 
Prior to this, Mrs. el Baroudi was Director of Marketing (Consumer Products) for the Walt Disney Company, Canada, where she was in charge of optimizing multi -product, multi-media channel promotional strategies for Canada's largest retail accounts. She worked very closely with "Children's Miracle Network" and "Breakfast Club's of Canada" raising over $500,000 through marketing campaigns that she created and initiated.  During her tenure at the Walt Disney Company Mrs. el Baroudi was honored with multiple global awards in marketing. She was also presented with the "Volunteer Service Award" in 2005 from U.S.A. President, George W. Bush.
Mrs. el Baroudi and her husband Mark have two children, Griffin '20 and Madeleine '17. They moved from Toronto to Calgary in 2014 and she has been an active member of the STS community acting as co-chair for the 2017 Black Watch Gala " Momentum".  Mrs. el Baroudi is the current President of POSTS.
Mr. Jim Girgulis
Mr. Jim Girgulis is the Senior Vice President, General Counsel & Secretary of Husky Energy Inc. Jim obtained his B.A. from the University of Calgary and his LL. B from the University of Alberta. He and his wife Valentina have two children, Theodora '23 and Dimitri '24, who have attended STS since Grade 1. Mr. Girgulis is the Corporate Secretary for the Board.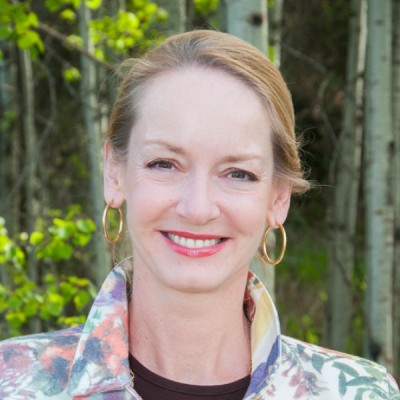 Dr. Michele Kalny
Dr. Michele Kalny is a clinical assistant professor in the Faculty of Medicine at the University of Calgary and a practicing pediatrician in Calgary. A graduate of the University of Calgary, Michele obtained her BSc in 1985, her MD in 1988 and her specialty status from the Royal College of Physicians and Surgeons of Canada in 1992. She has served on numerous committees and boards, including those at the Alberta Children's' Hospital, the Alberta College of Physicians and Surgeons, the Canadian Pediatric Society and the Royal College of Physicians and Surgeons of Canada. Her two sons, Paul Crichton '16 and Lucas Crichton '18 are "Lifers" of STS, each attending since Grade 1.
Mr. Mark Le Dain '08
Mr. Mark Le Dain '08 is currently Director, Strategy at Validere. He previously worked as an investment banker with Barclays, and is a CFA charter holder. He received his B.Comm (Honours) from the Queen's School of Business where he was valedictorian. Mark graduated from STS in 2008, was valedictorian, and currently serves as President of the STS Alumni Association. Mark is a proud partner with Social Venture Partners Calgary and volunteers with the Investment Committee. In a surprise to his English teachers at STS, he is also a published author.
Dr. Dana Lougheed '90
Dr. Dana Lougheed '90 is a chiropractor in Calgary with a focus on prenatal and pediatric care, and passionately advocates healthy lifestyles amongst all age groups. Dana attended STS for 9 years and is a member of the Alumni Association. She graduated from Queen's University with degrees in Physical and Health Education and a Bachelor of Science, and achieved her Doctor of Chiropractic at Canadian Memorial Chiropractic College. Dana has completed the ICD NFP Governance Essentials program and volunteers her time with many non-profit organizations. Dana and her husband, Dave, have one daughter attending STS, Tatum '24.
Mrs. Barbara MacIntyre
Mrs. Barbara MacIntyre is a Certified Professional Accountant and Chartered Accountant with a Bachelor of Commerce (Honours) degree from the University of Manitoba. She oversees operations of their family business, Lake Breeze Winery, an award-winning Okanagan boutique winery. Barbara and her husband, Drew, have two sons, William '19 and Harrison '22. Barbara is Chair of the Finance Committee and is the Board Treasurer.
Mrs. Sloan Pipella-Clark '81
Mrs. Sloan Pipella-Clark '81 is a lifer having attended STS for 12 years. She is the Past President of POSTS, is a member of STS Alumni Executive and is a Registered Nurse working part time with Alberta Health Services specializing in Adolescent Mental Health. Sloan graduated from the University of Calgary with a Bachelor of Nursing degree in 1986. Sloan and her husband Alec Clark have two children, Maclean '14 and Lochlyn '17, both proud STS alumni.
Mr. Michael Rose
Mr. Michael Rose is current President, CEO and Chairman of Tourmaline Oil Corp. and has more than 39 years of experience in the oil and natural gas industry. He began his career at Shell Canada in 1979 and after fourteen years, founded Berkley Petroleum Corp. in 1993. As President and CEO, the company grew exponentially and was sold in March 2001. In July of the same year, Mr. Rose founded Duvernay Oil Corp. and again, as President and CEO, he and his team grew the company from a private microcap to a public Intermediate Exploration and Production company. Duvernay was sold to Shell Canada in August 2008 and Mr. Rose founded Tourmaline Oil Corp. in September 2008. Mr. Rose is on the Advisory Board of the Hotchkiss Brain Institute and is involved in a wide range of volunteer and philanthropic pursuits with his wife Sue in the areas of youth education, health and sports. Mike and Sue have three sons, Aidan '20, Jeremy '14, and Brendan '12.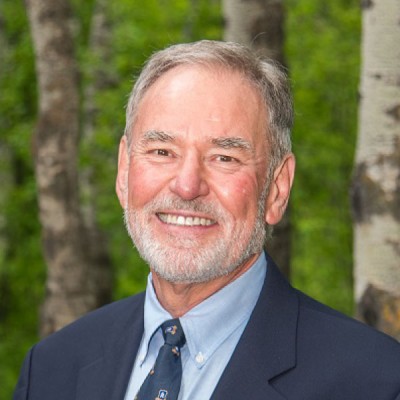 Mr. Ted Rozsa
Mr. Ted Rozsa has enjoyed a long successful career as an executive and director of several oil and gas companies. Mr. Rozsa and his family have been extremely supportive of the arts in Calgary as well as the fine and performing arts program at STS. Ted and his wife, Diana, have five children, Scott '86, Ted '89, Stacy '91, Charles '12 and Zachary '24.
Mr. Todd Worsley '88
Mr. Todd Worsley '88 attended STS from 1980 to 1985.  Mr. Worsley has a B. Comm. (Hons.) from Queen's University and is a Chartered Financial Analyst.  He currently serves as President, Sky Energy Group, a private investment firm. Having spent a significant part of his career in Toronto, Mr. Worsley is excited to be back in Calgary and part of the STS community. Mr. Worsley is Chair of the Advancement Committee. Todd and his wife, Esther, are proud parents of Willem '21.