Governance
Outstanding programs at STS such as athletics, outdoor education and the arts continue to define the spirit of STS. Plays, musicals, concerts and the external recognition given to our students are a source of pride for the entire STS community.
The Board of Governors continues to focus on a proactive view to build on the proven strengths of the STS heritage and capitalize on new opportunities to develop our children as leaders, thinkers and individuals capable of taking their places in the world.
The Board is committed to continuous improvements to realize the STS motto of Nil Nisi Optimum - offering nothing but the best.
STS Board of Governors
Mr. M. Bruce Chernoff
Mr. M. Bruce Chernoff is a Professional Engineer with a Bachelor of Applied Science degree in Chemical Engineering from Queen's University and is the President of Caribou Capital Corp, a private investment company with interests in energy, real estate and financial services. Mr. Chernoff is Chairman of Maxim Power Corp. and a director of several other public and private entities. Bruce and his wife, Dina, have three children: Lucas '19, Nyah '18 and Stella '20.
Mr. Jim Girgulis
Mr. Jim Girgulis is the Senior Vice President, General Counsel & Secretary of Husky Energy Inc. Jim obtained his B.A. from the University of Calgary and his LL.B from the University of Alberta. He and his wife Valentina have two children, Theodora '23 and Dimitri '24, who have attended STS since Grade 1. Mr. Girgulis has been appointed Corporate Secretary for the Board.
Mr. Mike Jackson
Mr. Mike Jackson retired in April 2016 after 32 years in the banking sector, most recently as Managing Director – Investment Banking, Scotiabank Global Banking & Markets. In addition to STS, Mike currently serves on the Boards of Crescent Point Energy Corp and SOS Children's Villages Canada. He obtained two degrees from Dalhousie University; a BSc in 1982 and MBA in 1984 and is also a graduate of the Queen's University Executive Management Program. Mike has three children, Emily '08, Sarah '11 and Ben '15. Mike is past Chair of the Board, and is currently Board Treasurer & Chair of the Finance Committee, a member of the Campus Rejuvenation Committee, and co-chair of the Inspiring Possibilities fundraising campaign.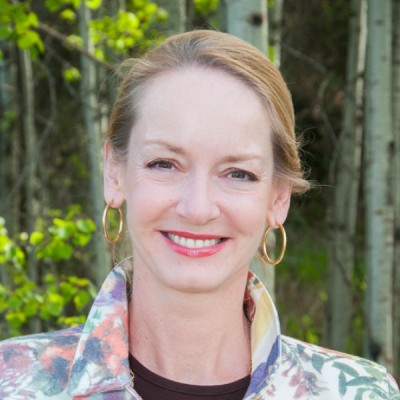 Dr. Michele Kalny
Dr. Michele Kalny is a clinical assistant professor in the Faculty of Medicine at the University of Calgary and a practicing pediatrician in Calgary. A graduate of the University of Calgary, Michele obtained her BSc in 1985, her MD in 1988 and her specialty status from the Royal College of Physicians and Surgeons of Canada in 1992. She has served on numerous committees and boards, including those at the Alberta Children's' Hospital, the Alberta College of Physicians and Surgeons, the Canadian Pediatric Society and the Royal College of Physicians and Surgeons of Canada. Her two sons, Paul Crichton '16 and Lucas Crichton '18 have attended STS since Grade 1.
Mr. Scott Kirker
Mr. Scott Kirker is Secretary and General Counsel of Tourmaline Oil Corp. Scott obtained his BA and MSc from the University of Calgary and his LLB from the University of Alberta. He and his wife Anne have two children, Katie '12 and Ryan '15. Mr. Kirker is Chair of the Board of Governors, Chair of the Strategic Review Committee and sits on the Head Support sub-committee.
Dr. Dana Lougheed '90
Dr. Dana Lougheed '90 is a chiropractor in Calgary with a focus on prenatal and pediatric care, and passionately advocates healthy lifestyles amongst all age groups. Dr. Lougheed attended STS for 9 years and is currently the President of the STS Alumni Association and sits on the Strategic Review Committee.  She graduated from Queen's University with degrees in Physical and Health Education and a Bachelor of Science, and achieved her Doctor of Chiropractic at Canadian Memorial Chiropractic College.  Dana has completed the ICD NFP Governance Essentials program and volunteers her time with many non-profit organizations. She is currently on the Board of the Famous 5 Foundation and a Calgary Stampede Volunteer.  Dana and her husband, Dave, have two daughters attending STS, Taylor '22 and Tatum '24. 
Dr. Afroza Nanji
Dr. Afroza Nanji works as an Education Consultant for international development agencies, not for profits and government. She develops programs and resources for adult leaners and teacher development on global citizenship, inclusion and pluralism. She has projects with the Global Centre for Pluralism and various agencies within the Aga Khan Development Network. Afroza has a PhD in Education. Her research is in adult learning theory and pluralism in policy, public space and schools. She is a sessional instructor at the University of Calgary and has developed educational programs for the Alberta Human Rights Commission. Previously, Afroza practiced Dentistry in Calgary for 11 years. Afroza and her husband Aly, have two children at STS, Aadam '19 and Alia '22. 
Mrs. Sloan Pipella-Clark '81
Mrs. Sloan Pipella-Clark '81 is the current President of POSTS and is a Registered Nurse working part time with Alberta Health Services specializing in the area of Adolescent Mental Health. Sloan graduated from the University of Calgary with a Bachelor of Nursing degree in 1986. Sloan and her husband Alec have two children, Maclean '14 and Lochlyn '17, both proud STS students.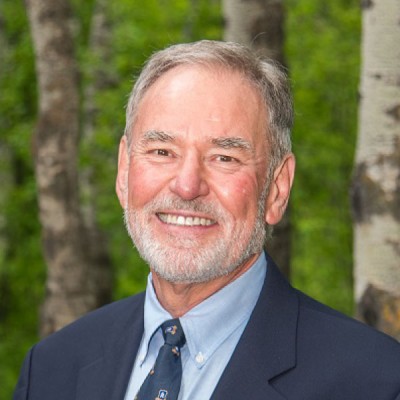 Mr. Ted Rozsa
Mr. Ted Rozsa has enjoyed a long successful career as an executive and director of several oil and gas companies. Mr. Rozsa and his family have been extremely supportive of the arts in Calgary as well as the fine and performing arts program at STS. Ted and his wife, Diana, have five children, Scott '86, Ted '89, Stacy '91, Charles '12 and Zachary '24. Mr. Rozsa is Chair of the Infrastructure and Risk Management (IRM) Committee and Vice-Chair of the Board.
Mrs. Jan Waterous
Mrs. Jan Waterous retired from the public relations industry in 2002 after operating her own boutique firm specializing in crisis management here in Calgary. While in Toronto, she served as Canadian President and Chief of Business Development at Hill and Knowlton, then the world's largest public relations and public affairs agency. Jan sits on the Board of Directors of the Alberta Ballet and co-chairs the Committee for the current STS Capital Campaign. Jan has a BA (Honors) from the University of Western Ontario. She is married to Adam, and is the mother of three boys, Connor '10, Riley '13 and Liam '17.
Mrs. Deborah Yedlin
Ms. Deborah Yedlin has covered the energy sector as a columnist and radio commentator for CBC since 1996. She has worked with the Financial Post and the Globe and Mail and is currently a business columnist for the Calgary Herald. Prior to her career switch to journalism, Deborah was an investment banker on Wall Street and Bay Street. She holds a BA from the University of Alberta ('84) an MBA from Queen's University ('91) and the ICD designation from the Institute of Corporate Directors. In addition to her professional obligations, Deborah serves as a director on several non-profit boards in Calgary and is a busy mom of three sons, Michael '13, Alexander '15 and Daniel '16.